We are an approved supplier for the National Disability Insurance Scheme (NDIS), Australian Government Department of Veterans' Affairs (DVA), Transport Accident Commission (TAC) and State-Wide Equipment Program (SWEP) contracts.
Have questions about how these funding options work or apply to you? Please contact us, our team would be happy to assist with your queries.
Department of Veterans' Affairs (DVA) Rehabilitation Appliance Program
The Rehabilitation Appliance Program (RAP) is an Australian Government program, administered by the Department of Veterans' Affairs, which provides aids and appliances to eligible members of the veteran community to help them maintain their independence as they grow older. RAP appliances are available to Gold and White Card holders with a clinically assessed need. Aids and appliances are provided based on a referral from a Local Medical Officer or health professional (e.g. an occupational therapist).
As a registered agent for the Country Care Group, GMobility is able to accept referrals for the provision of aids to daily living, surgical appliances and home modifications under the DVA Rehabilitation Appliance Program. Referrals should be forwarded to GMobility using the below RAP Direct Order Form.
National Disability Insurance Scheme (NDIS)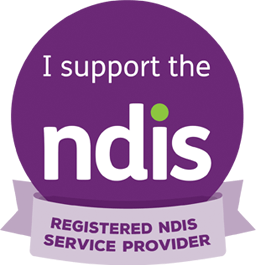 As a registered provider of Assistive Technology (AT) for the NDIS, GMobility can assist therapists and their clients with the AT service request and provision process.
GMobility is a registered NDIS provider for the following Support Categories:
Assistive Products for Personal Care and Safety
Personal Mobility Equipment
Assistive Equipment for Recreation
Assistive Products for Household Tasks
Home Modifications
The Equipment Request/Provision Process
GMobility's status as a registered provider means that most NDIS AT service requests for standard items can be quickly and easily processed. In many situations the equipment can be supplied to NDIS participants on the same day.
More complex, high risk or specialised assistive technology requires a written report detailing clinical reasoning and justification of recommended assistive technology prior to approval of funding. GMobility can assist with the provision of equipment for these trials and quotes to support applications.