icare IC333 Homecare Bed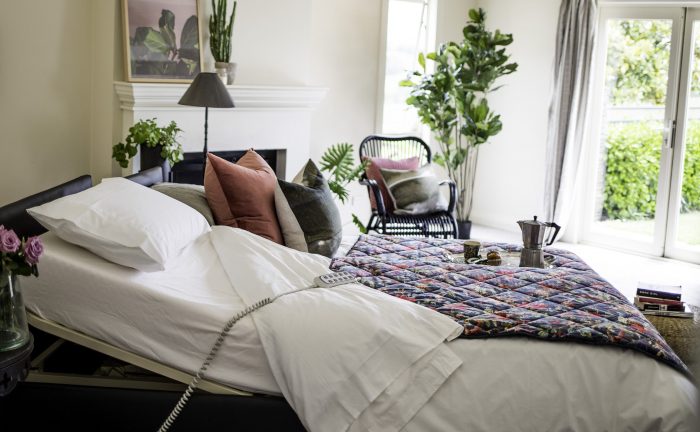 The iCare homecare bed range makes a great addition to any home, with all the functions and features of a hospital bed, but the aesthetics of a traditional, at-home bed.
The IC333 is an electric height adjustable bed, with head lift, knee break and Trendelenburg functions. It is available in long single, king single, long double, queen and split king sizes, with a 200kg safe working load on long single and king single, and 300kg on double and queen.
It features a remote with easy press buttons to control the bed's functions. It is easy to wipe clean, has a wired, stretch cord, and is backlit, making it clearly visible during both daytime and at night.
Height-adjustable beds are ideal for those with limited mobility, to assist with getting in and out of the bed. In particular, raising the bed is helpful for individuals who are able to self-transfer into their wheelchair, or to achieve a semi-standing position. They are also particularly useful for carers, allowing them to raise the bed to an ergonomic, safe working height, reducing their risk of injury. Lowering the bed's height to closer to the floor provides more security against falls, especially when paired with a padded crash mat.
The height of the IC333 can range from 22-66cm, from the floor to the top of the bed base. It has a headlift angle of 62º, and knee break angle of 42º.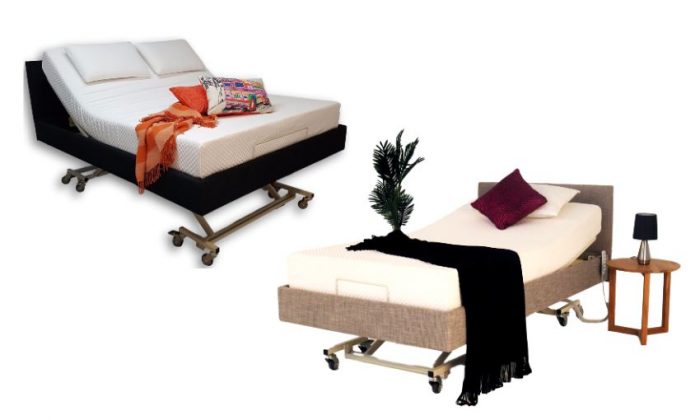 Key features:
Strong, breathable mattress platform
Unlimited under bed clearance
Ultra-low design to reduce the risk of falls
Rechargeable battery backup
Lockable heavy duty castors
End and side mattress retainer bars
Available with headboard and other accessories
And don't forget to download a copy of our iCare Bed Guide to assist you when choosing or prescribing an iCare Homecare Bed!
Please visit us at your closest GMobility showroom today to learn more about our homecare bed options.
If you require more assistance in choosing the right equipment to suit your needs, contact our team today for more information. You can call us on 1 300 00 4662 or send an email to info@gmobility.com.au.