National Diabetes Week – July 2019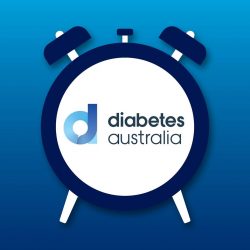 Did you know that in 2014-15, an estimated 1.2 million Australians aged over 18 years of age had either type 1, type 2 or gestational diabetes? That's 6% of the population and the prevalence of diabetes in Australia has tripled between 1989-2015.
Along with regular and safe exercise, blood glucose management and eye care, Diabetes Australia advises that foot care is a very important part of diabetes management. Diabetes increases the risk of damage to nerves in the feet, reduced blood circulation and increased risk of infection which can lead to foot ulcers or in some cases, amputations. It is therefore vital to check your feet every day and keep them clean and protected. Many people with diabetes work with Podiatrists and Diabetes Educators to develop a daily foot care routine, and here at GMobility we stock aids for daily living that may be of assistance in these foot care routines.
References:
Australian Institute for Health and Wellness
https://www.aihw.gov.au/reports/diabetes/diabetes-snapshot/contents/how-many-australians-have-diabetes
Diabetes Australia
https://www.diabetesaustralia.com.au/foot-care
If you require more assistance in choosing the right equipment to suit your needs, contact our team today for more information. You can call us on 1 300 00 4662 or send an email to info@gmobility.com.au.