Merits Maverick Power Wheelchairs
We would like to introduce you to the Merits Maverick 10, 12 and 14 Power Wheelchairs. This range of mid-wheel power chairs are known for their excellent suspension providing better accessibility, over gutters and curbs.
Maverick 10
The Maverick 10's mid-wheel drive design delivers exceptional manoeuvrability in compact spaces and a smooth ride thanks to its full front and rear suspension, recommended primarily for indoor use. Its dual in-line motors bring incredible efficiency, with a range of 28km*. It features a swing back joystick mount, height and width adjustable armrests, height-adjustable seat, and a semi-reclining backrest to suit varying needs. Weight capacity 136kg.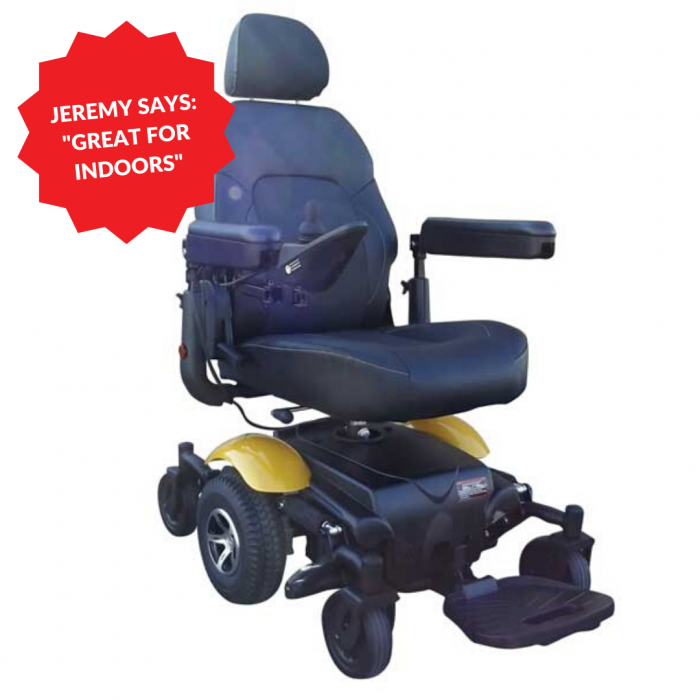 Maverick 12 with R601 Rehab Seat
The Maverick 12 has the same features as the 10, with larger 12-inch wheels, adjustable seating and positioning, and handles for strapping down during transportation. We are carrying this chair with the R601 Rehab Seat, but the standard seat is also available upon request. It is designed for mixed indoor/outdoor use, for the user who needs adaptable seating options or will be regularly transporting. Range of 32km*. Weight capacity 205kg.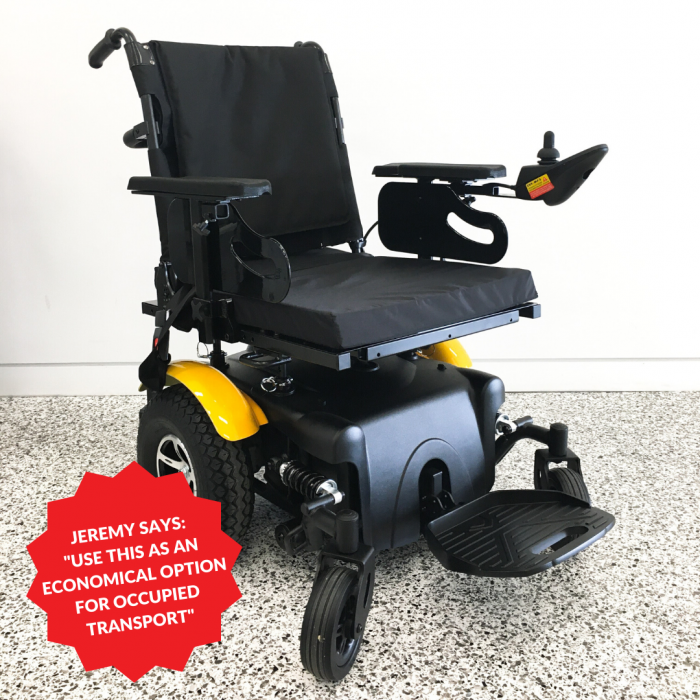 Maverick 14
The Maverick 14 is very similar to the 12, with larger 14″ drive wheels, larger casters and the standard Maverick seat. It is designed for someone who will be using it to get out and about and travel into town, with a range of 40km*. Weight capacity 205kg.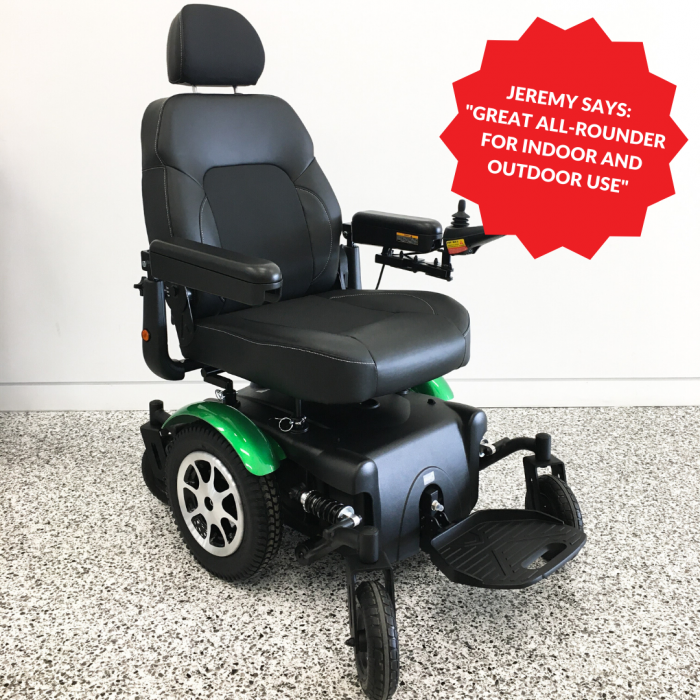 Each Maverick is designed to be suitable for different users and purposes, all featuring the same mid-wheel drive, great suspension, and available in a variety of fun, fresh colours. The standard seat size is 18×18, but other sizes are available upon request. Please visit our Power Wheelchairs category or get in touch with the team to learn more!
*ISO 7176-4:2008 Theoretical Range. Actual range varies based on driving conditions.
If you require more assistance in choosing the right equipment to suit your needs, contact our team today for more information. You can call us on 1 300 00 4662 or send an email to info@gmobility.com.au.