July 30th Webinar Details
We'd like to invite you to join us on Thursday, July 30th for our next clinical education webinar, Manual Wheelchairs: Creating Successful Outcomes, presented in collaboration with Sunrise Medical's Amy Bjornson!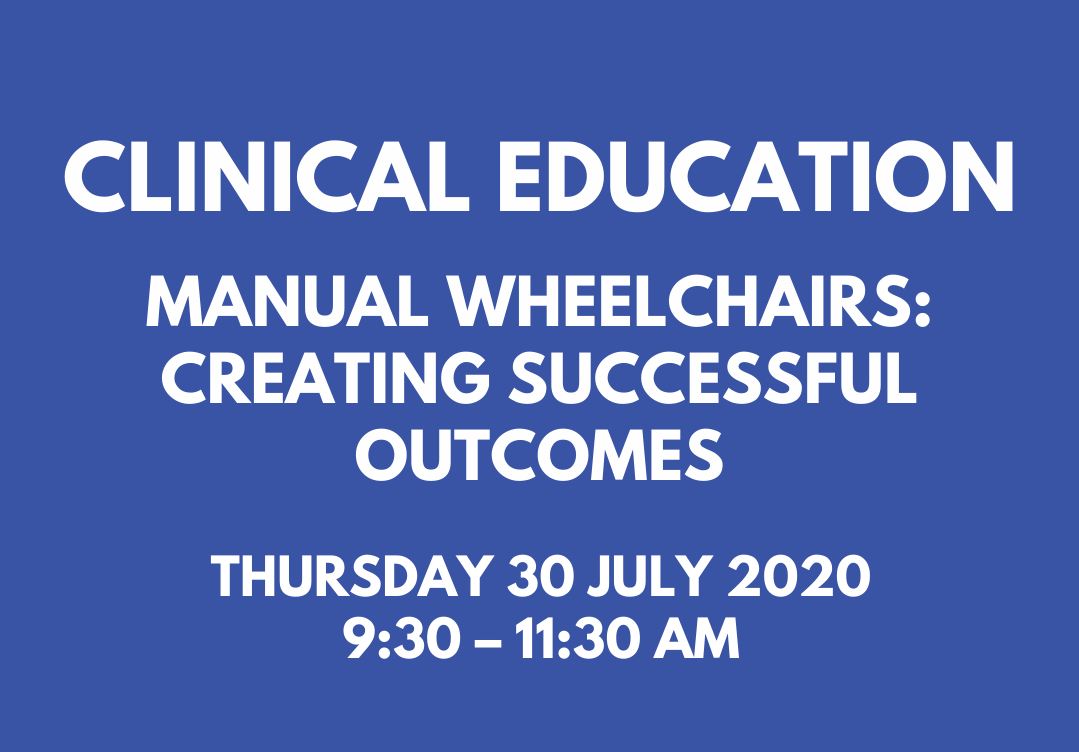 Course Outline:
Picking the manual wheelchair frame is really just the start. To truly maximize mobility and long-term health and functionality, configuration or "set up" is just as critical. Appropriate options and accessories can make all the difference between an unhappy wheelchair user and a truly remarkable outcome. This course will consider both aspects as well as when power assist or power add on should be considered.
Those registered will receive a link to the webinar one week before the session. Just as we do for our normal clinical education sessions, you will receive a digital copy of your certificate of attendance after completion.
For more event information, visit our Eventbrite page. If you have any further questions about our clinical education sessions, please give us a ring at 1300 00 GMOB. We hope to have you there!

**PLEASE NOTE: This session will be hosted virtually as a webinar. Due to the evolving COVID-19 crisis, we hope that this will allow you to still safely continue your clinical education, even while working remotely.
If you require more assistance in choosing the right equipment to suit your needs, contact our team today for more information. You can call us on 1 300 00 4662 or send an email to info@gmobility.com.au.