August Webinar: Lift Chairs Range Overview & Prescription Guidelines
We'd like to invite you to join us on Thursday August 27th for our next clinical education webinar, Lift Chairs: Range Overview & Prescription Guidelines, presented by GMobility's own Assistive Technology Specialist, Chris Dane!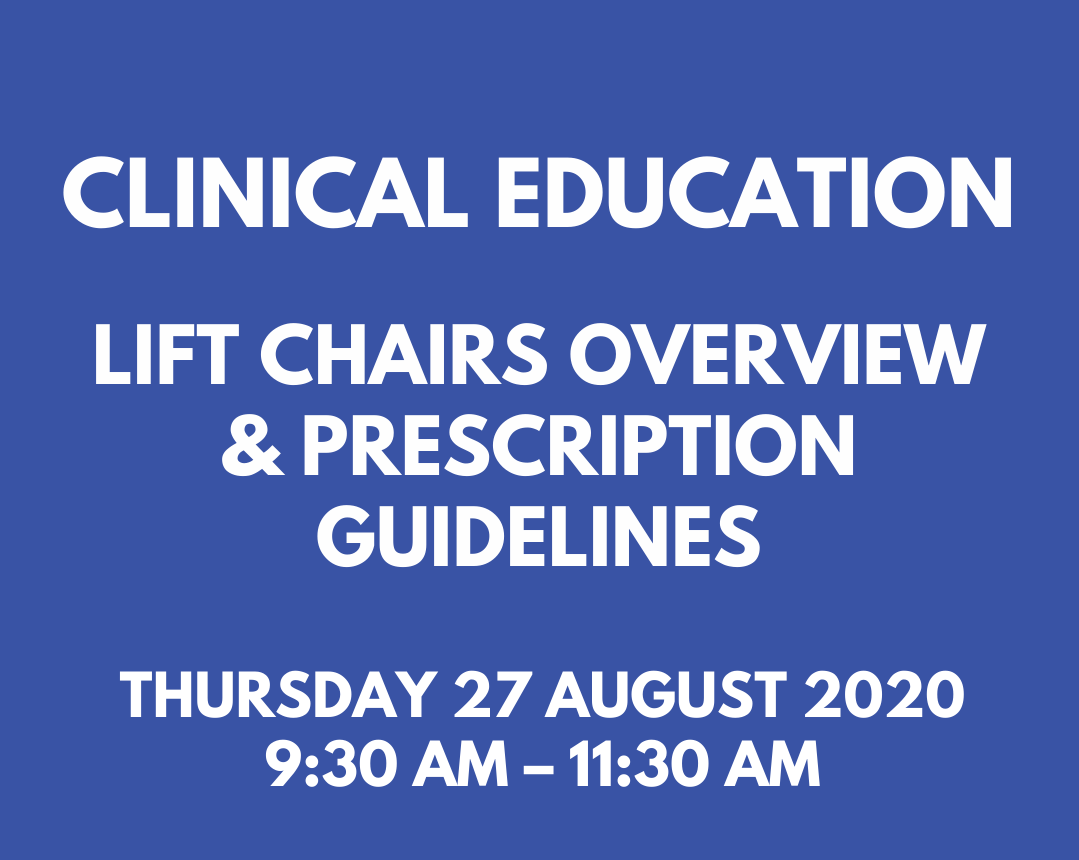 This session will cover GMobility's lift chair range, modifications available, fitting different body shapes/types, lift chair benefits and clinical issues/challenges potentially faced.
Those registered will receive a link to the webinar one week before the session. Just as we do for our normal clinical education sessions, you will receive a digital copy of your certificate of attendance after completion.
For more event information, visit our Eventbrite page. If you have any further questions about our clinical education sessions, please give us a ring at 1300 00 GMOB. We hope to have you there!
**PLEASE NOTE: This session will be hosted virtually as a webinar. Due to the ongoing COVID-19 crisis, we hope that this will allow you to still safely continue your clinical education, even while working remotely.
If you require more assistance in choosing the right equipment to suit your needs, contact our team today for more information. You can call us on 1 300 00 4662 or send an email to info@gmobility.com.au.